Hi Guys!
I have been bitten by the Cabinet Conversion Bug. Ever since I saw the piece KASR & Duck have, I knew I had to find something to replace my cooler with...
A little background
:
My grandparents immigrated to Canada back in the 1920's. They didn't have much, but made a honest try of it. When the house they built burned to the ground they started from scratch again. Buying previously owned furniture goes without saying. When they bought this it was at least 30 years old and we know it was built in the 1890's.
My grandmother (she is still with us and will be 101 this March) was recently moved out of her own apartment and into an assisted living facility. Not having any use for her China cabinet she gave it to my dad. He didn't really have a use for it, but he wanted it to stay in the family...
I told him about what KASR had done with a piece and we decided that this would be a great way to keep the piece not only in the family, but to have it keep a practical use. We ran it by my Grandmother and she was all for it.
Here are some pictures of it before we started: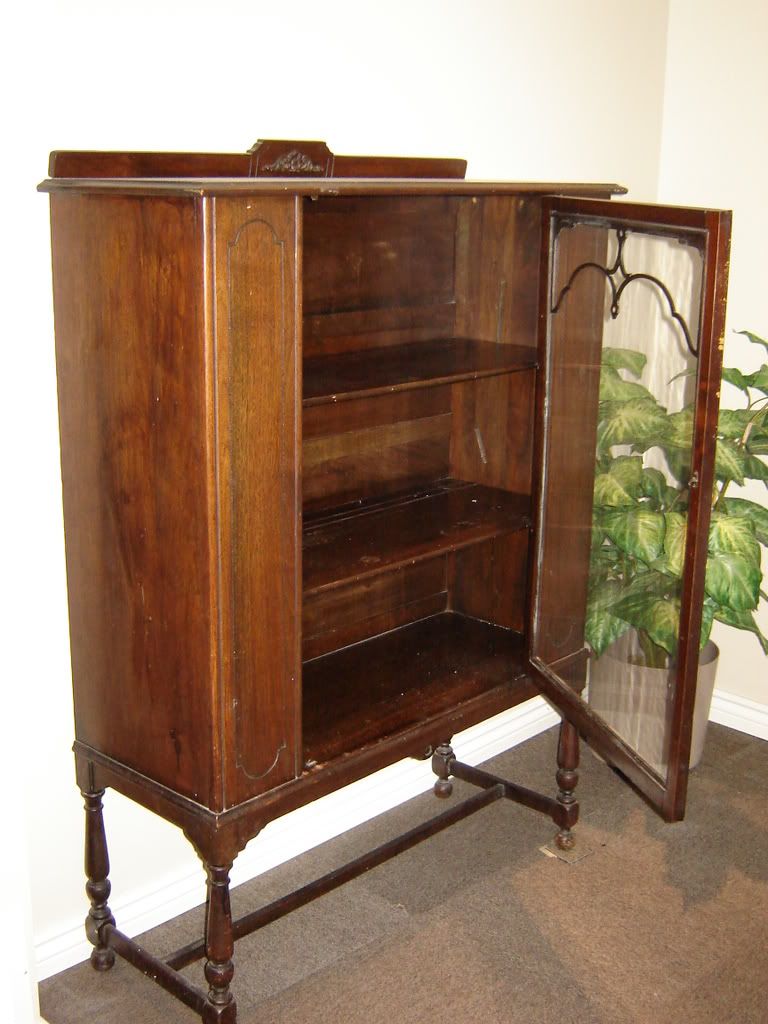 My father has many fond memories of this piece of furniture from when he was just a little boy, so we decided against stripping & sanding and went with a good cleaning.
The next step was lining it with Spanish Cedar. The inside measurements are 36" x 37" x 13". This translated into over $130 worth of wood... I don't know if I got a good price or not, but either way, I'm OK with it.
Once we had it fully lined I put in the Hydra and a large dish of hot water to help bring up the RH. This step took over a week and we changed the water in the dish daily with boiling hot water to really help accelerate this step. (By the way, the boxes that were in there were empty and I was re-humidifying them as well to use as trays)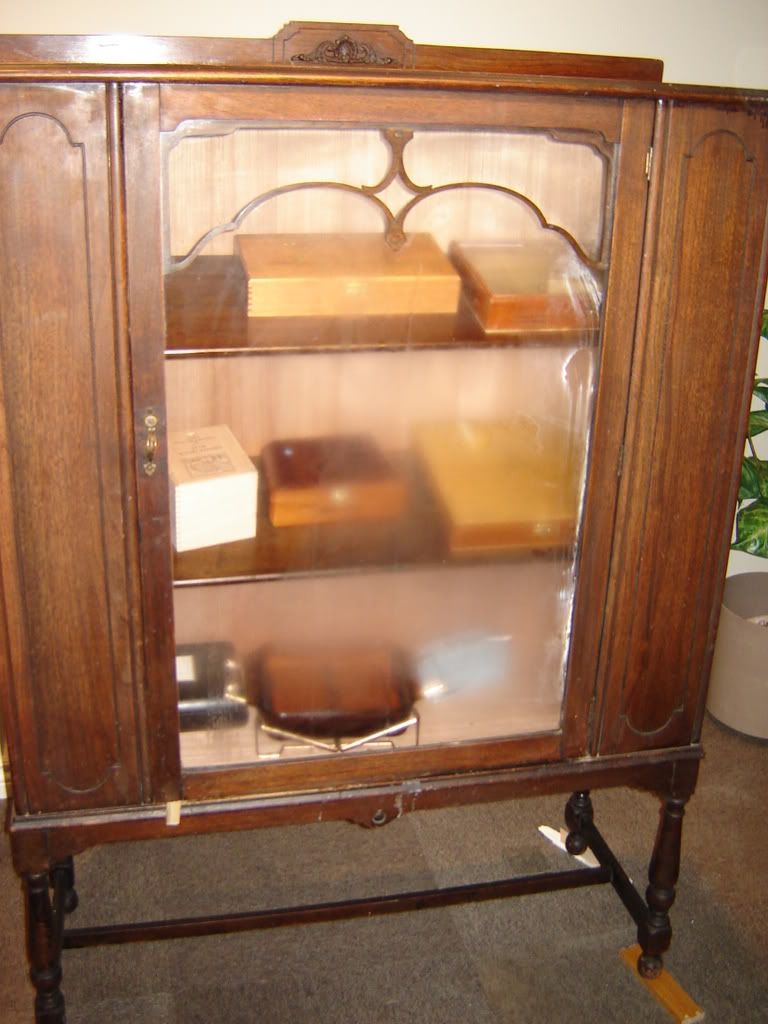 The Cabinet is now at my house. I was going to put it in the basement, but my said it's too nice to put down where no one will see it. So it's on the main floor in the living room!
Here it is with its new friends: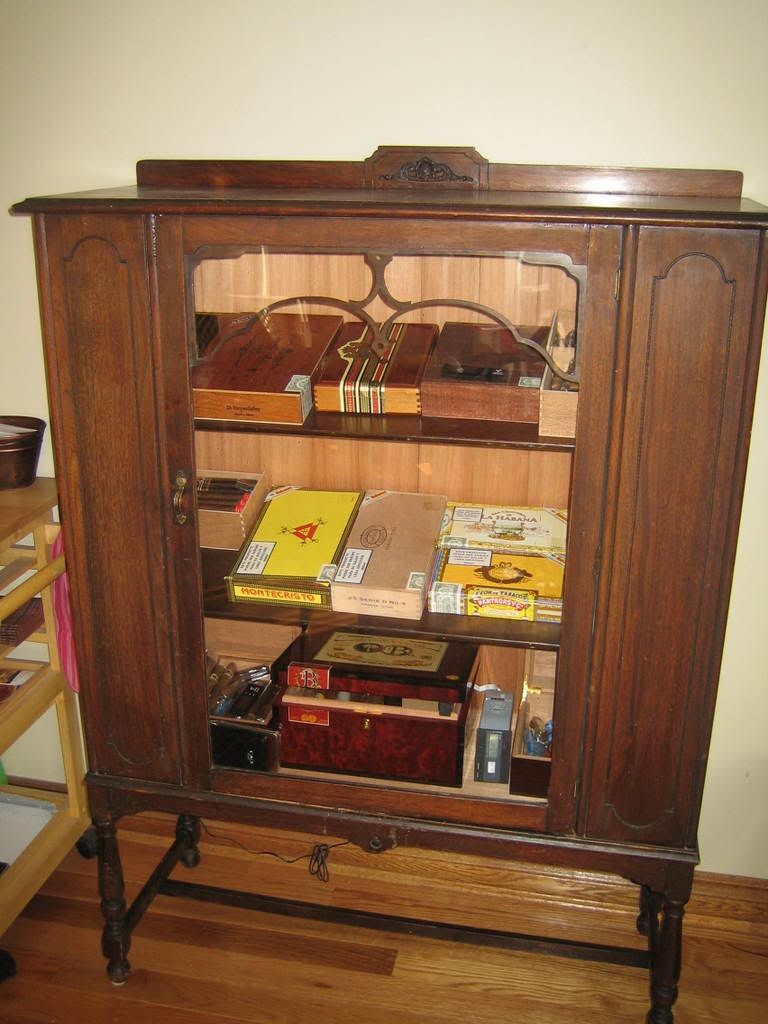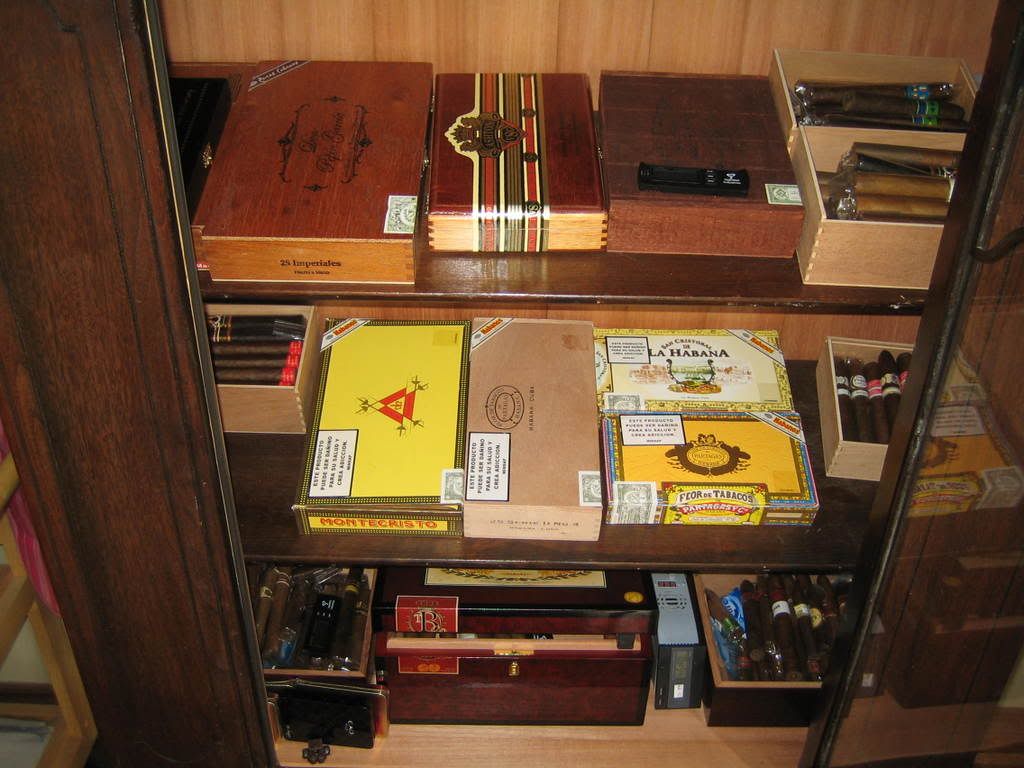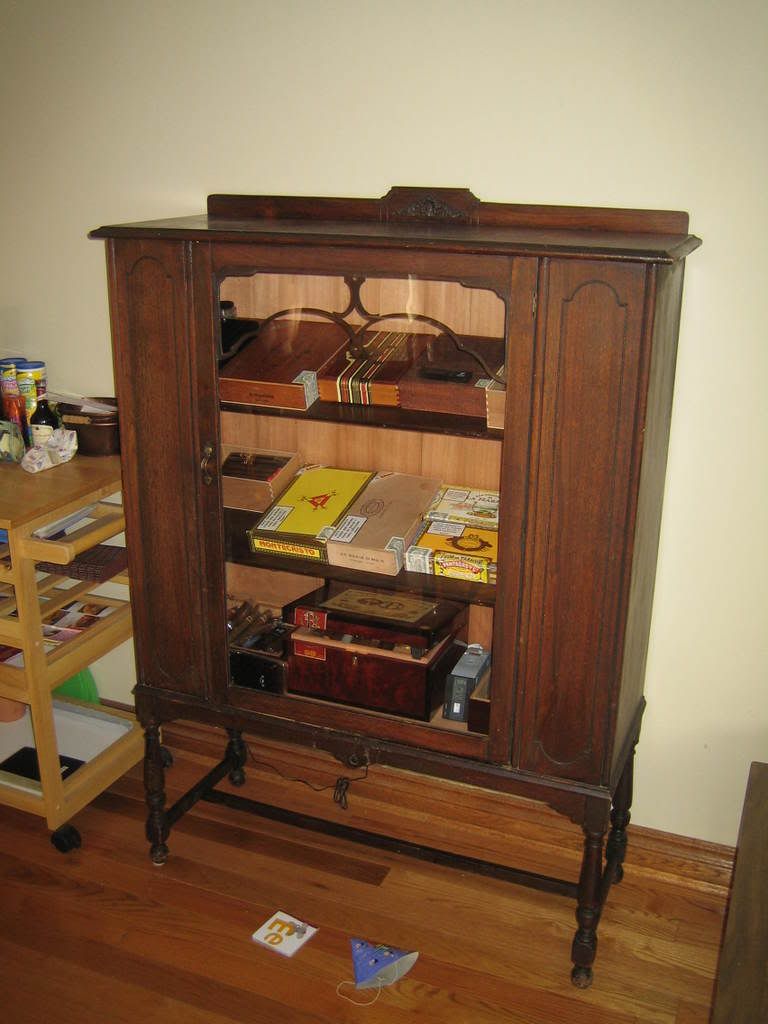 I have to say this has been a lot of fun to work on with my father and I definitely like the idea of being the new keeper of a possible future heirloom. I don't know how much longer my Grandmother will be with us (recent health complications have kept her at the hospital), but it's nice to know that she got to see what became of that china cabinet she and her husband had bought all those decades ago...
Thanks for reading!