My wife and I spent some time yesterday in an antique shop downtown. She spied this humidor tucked away in a corner behind some other stuff and showed it to me. For $20, it was a steal !
It's in great shape with only a couple small scratches and no obvious dings or dents. The interior is not lined with spanish cedar but it is well-constructed out of some type of hardwood. The seal is perfect and after 24 hours of seasoning it's holding RH at a steady 68% with it's foam humidifier.
I think she's going to keep her flavor infused cigars in here and the little 20 count humi she's been using will become our travel humi.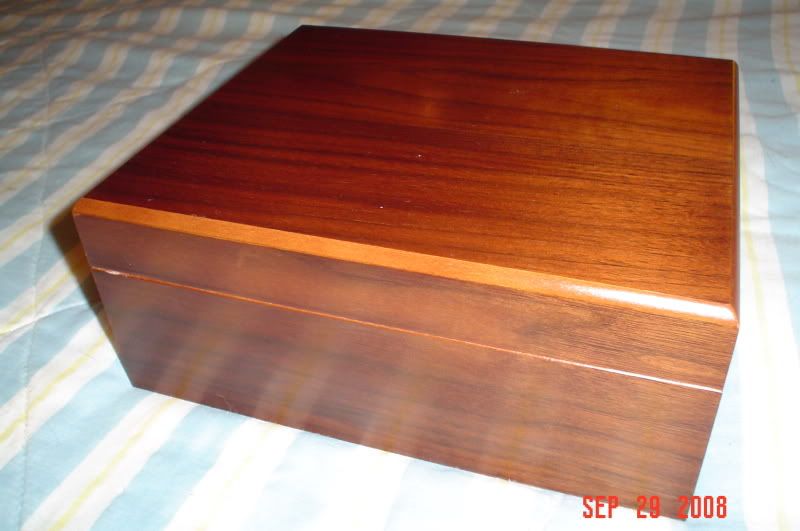 It's in great shape and the bottom is covered with soft felt.
Still has the original humidifier and hygrometer (it's accurate according to the salt test).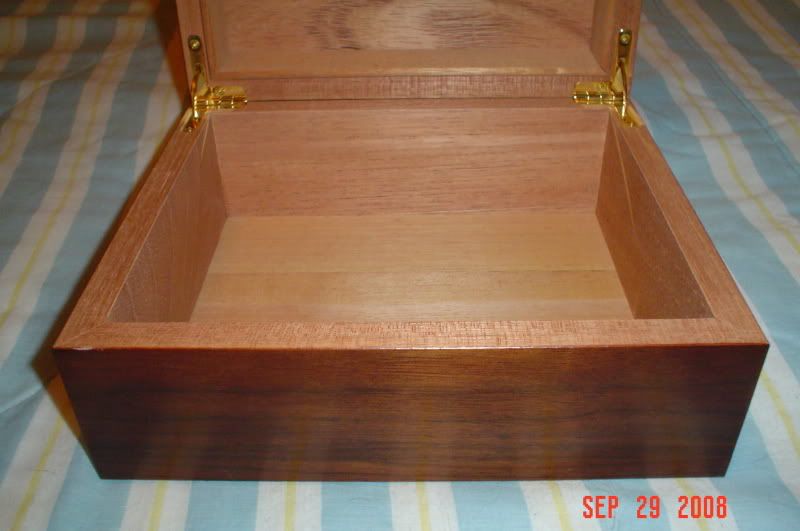 It looks like a 50 count humidor.
That was a nice find for $20!