I received a box of dry aged steaks from Peter Luger Steakhouse yesterday and decided to grill one up for dinner last night. It was more than enough for my wife and me to enjoy. The only thing I have to say is it was delicious. Thought I'd post some pics.

The Porterhouse as it was shipped with one of the bottles of steak sauce.
Close up
Simply seasoned
On the grill and falling off the bone
Last night's victim....a PSD1 2004 EL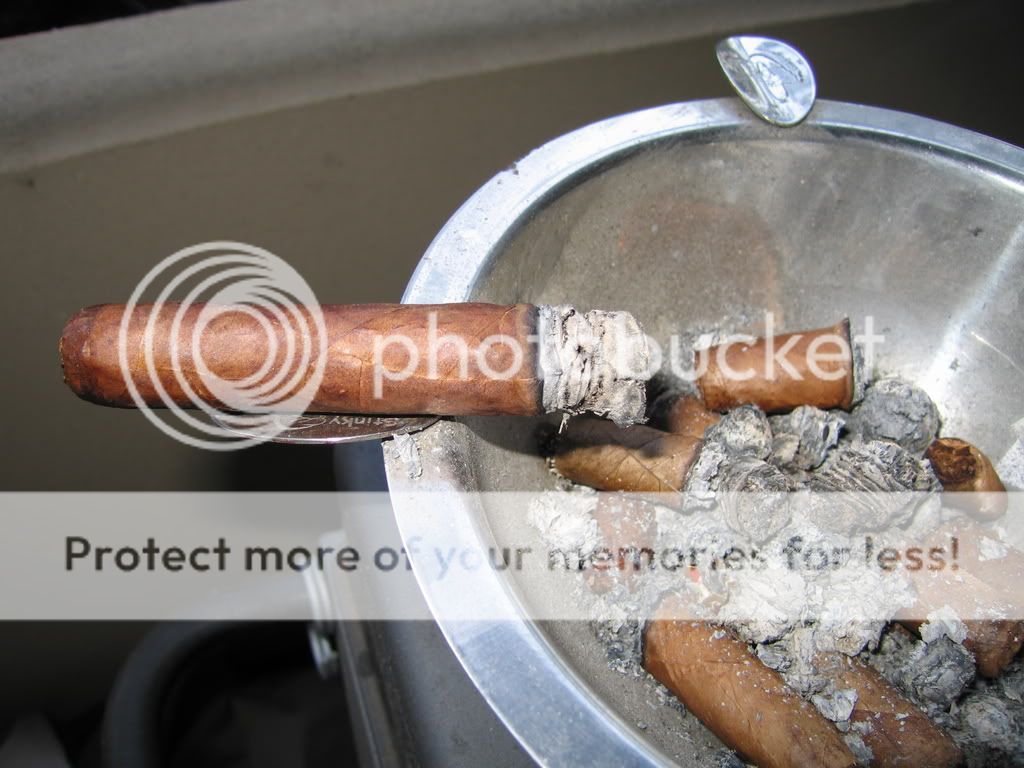 I was so eager to eat the steak that I forgot to snap some pics of the final dinner. :r We also had some grilled corn, mashed potatoes and a great caesar salad. We paired the dinner with a tasty bottle of 2005 Chimney Rock Cab. Everything was delicious! The steak was SO tender. I can't wait to eat the others that came with it!
As for the cigar, it was tasty, smooth, complex and full of Partagas flavor. I enjoyed it a lot!
All in all, what a great way to kick off the weekend.