Hk3, Have been supper busy with my toe and my first annual Vanderherf. Just ended yesterday. i was great. A pre-herf on Friday and the big Mexican food and poker herf on Saturday. It was great. A lot of un and good smokes. This was a coed herf so the wives enjoyed themselves as well.
This cigar was an interest cigar to review. It really threw me for a loop.
The cigar looked good.
Real nice cap.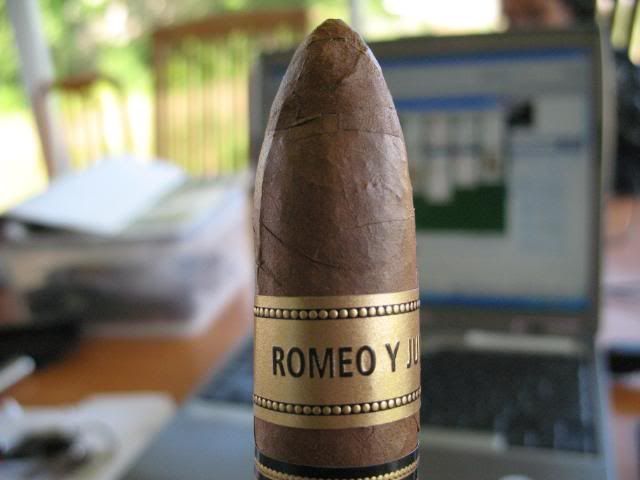 The foot looked to be problematic, but the draw was excellent.
The pre=light draw was earthy and nice.
The first third of the cigar was earthy and with some wood mixtures. I thought the cigar taste was good, but nothing exquisite. I am realizing that the creativity in my reviews parallels the taste of the cigar.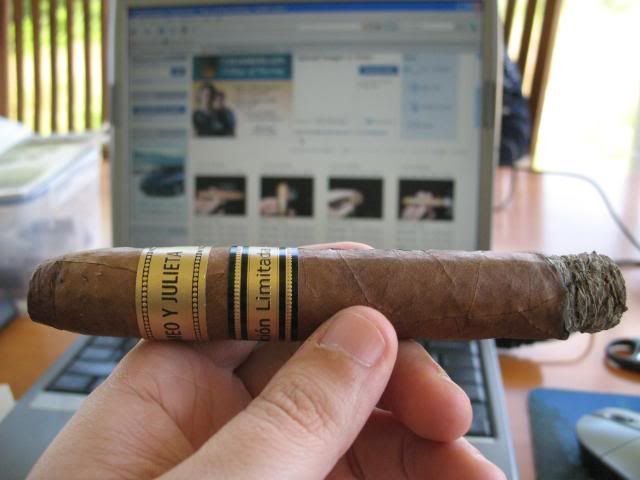 The second third of the cigar maintained the same taste as the first third. enjoyable, but nothing to great.
The nub was where some problems occurred. The cigar just turned harsh. i had to stop smoking it. This really pulled the cigar down. Up to this point the cigar was a ok cigar.
The construction on the cigar was good.
I would have to rate this cigar a 6.5 out of 10. It was ok on th beginning and middle but there were some real p[problems at the end.