So, I smoked another Taboo Limited Reserve the other day, and this was was the Maduro Figurado, so I thought I would put it up here for the other gorillas to check out!
Pre-Light: When I pulled this cigar out of the cello, the first thing I noticed was how well shaped this cigar was. The shape was very cool looking, and the cigar itself was close to flawless, with only a couple small veins showing. I ran this cigar the length of my nose, and got lots of woody/cedar notes, along with some leather. I could tell this was one cigar that I was really going to enjoy. The cigar had a nice oily sheen to it, and a nice dark brown wrapper.
1/3: As I lit up and started in on this cigar, the first flavors I got were the same cedary/wood flavors, with some leathery notes on the finish. The finish was fairly short, which is something I enjoy in all my cigars. The ash was pretty firm, but as is the habit with most of the cigars I smoke, I knocked the ash off after just a short while, to make sure I didn't drop any in my lap or on my computer :hn . The smoke coming from this cigar smelled great and was very abundant. The burn was a little wavy, and crooked, but that might have been my fault, and its not bad enough to make me upset. So far I am really enjoying this smoke.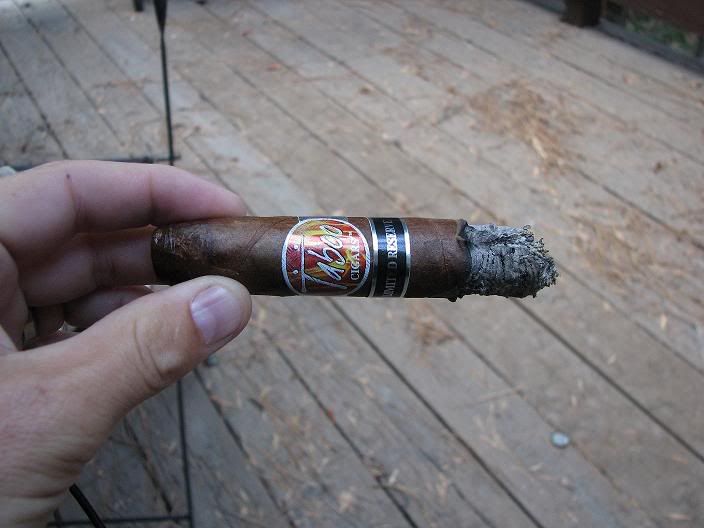 2/3: As I got down to about the middle of this cigar, I still had the same flavors, but they were working on switching spots. The leather flavors came to the foreground, and the cedar/wood flavors kinda faded into the background. The burn was still a bit wavy, but nothing to be concerned about. The smoke was still very abundant and still smelled great. At this point, I am already considering buying some more of these. They are very enjoyable!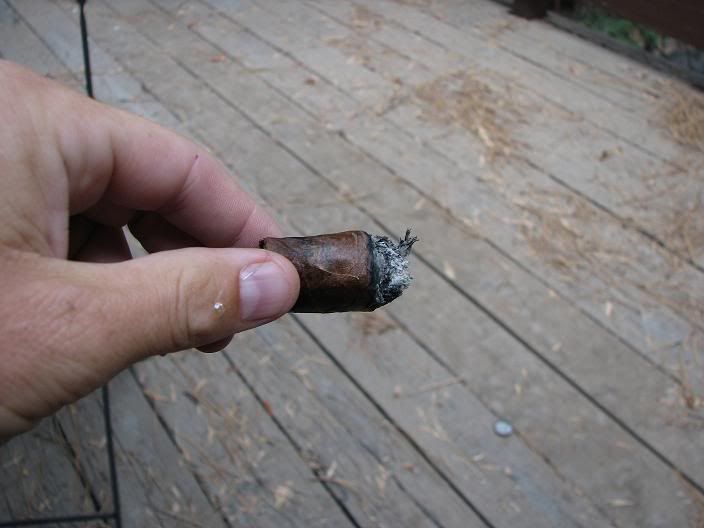 3/3: As I was finishing up this cigar, I was still getting the great wood/cedar flavors, with the leather flavors mixed in, but on this last third, another flavor joined in, peppery spice. I got a bit of peppery spice on the finish now, and it was a welcome mix of flavors. The burn continued wavy, but not so much to bother me. The smoke was still abundant, and the flavors were great all the way down to the end.
Overall Impression: Overall, this was a very good smoke. I thought that the connecticut wrapper was going to be my favorite of the bunch, but I found that I enjoy the Maduro more than the connecticut, but they are both very tasty. In my opinion, these cigars are worth every penny from Rob and Crew at Taboo! :tu
Scott