My sister enjoying her first cigar and me with a righteous nicotine buzz. HT custom 40s yo.
Tim smoking one of his son's bunches. That kid likes to use ligero, each was all of 3.5" x 40 and knocked us all on our asses.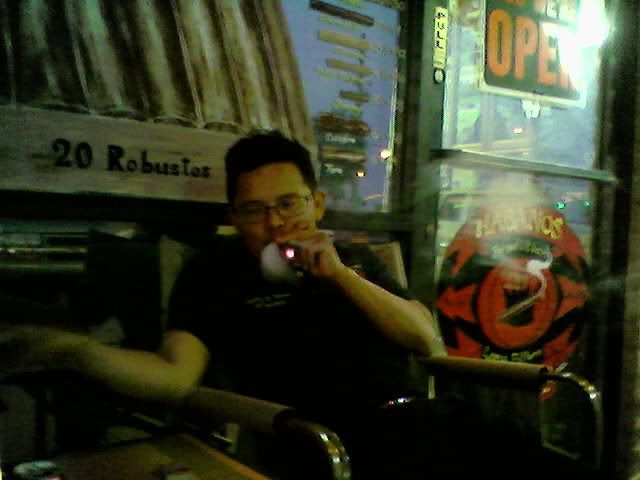 Happy pill and a cigar Tim found left me in this state.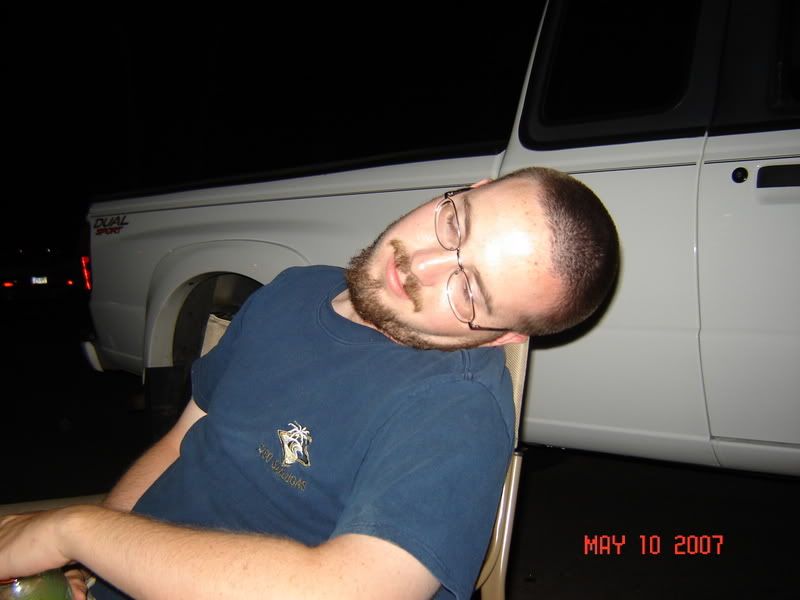 Some of the guys chillin' the AZ Rep was doing an article.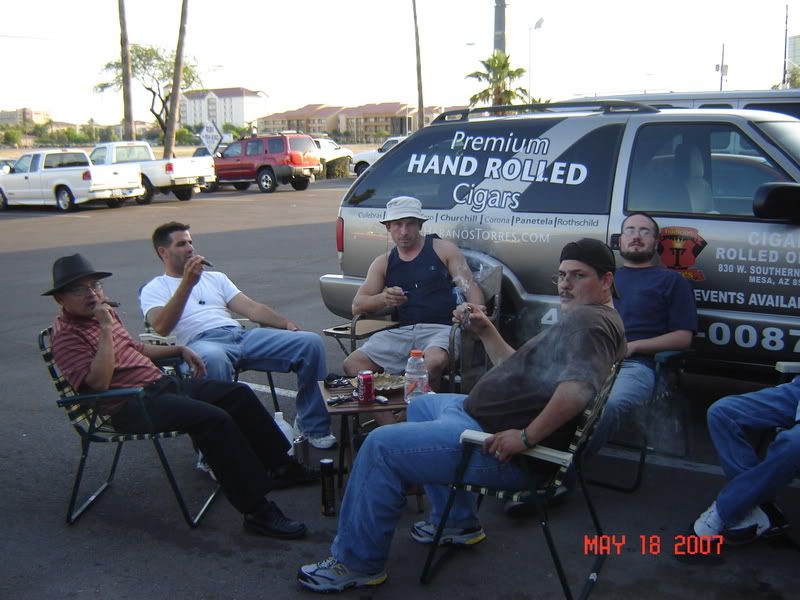 The last AZ herf.